Tonight on Big Brother It's Party Week!
For the house task, called Popping Mad – if the HMs keep at least 5 inflated balloons intact out of 15 giant balloons, they win $500 for shopping.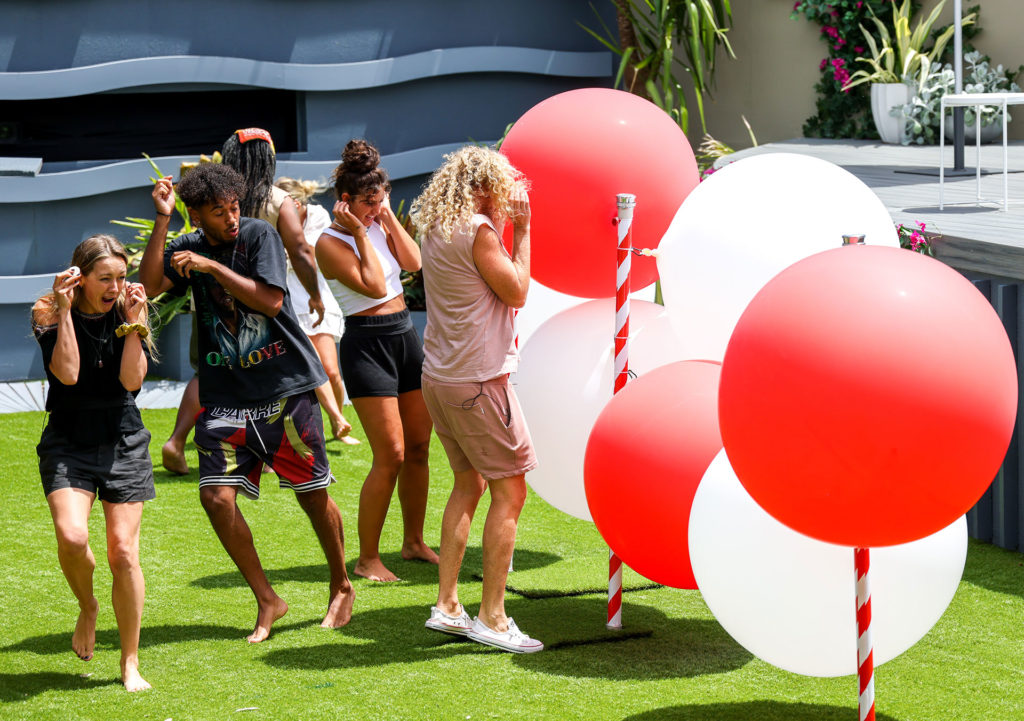 Unbeknownst to the rest of the house, Drew and Gabbie have been sent the real mission. They must secretly pop the HM's balloons, leaving only 4 alive and if they succeed, then they'll win a VIP KFC Festival. They ultimately succeed in the task and everyone is rewarded with a KFC.
Drew alludes to a secret deal with Josh, where he could take out Aleisha for Joel, and Joel could take out Sam for him for HOH votes. 
Afterwards, the very first HOH vote unfolds.  Dave pitches himself as the balanced guy, Aleisha pitches herself as one relationships with everyone. 
It's a hugely controversial moment as both are tied, with Drew having the deciding vote. He dramatically flips on the OG's and votes for Aleisha, making her second HOH. 
The fallout is massive as all the OG's are fuming over Drew's betrayal. 
For today's nominations challenge, the housemates must stand with their arms fully outstretched above them to keep colourful balls inside the trap doors.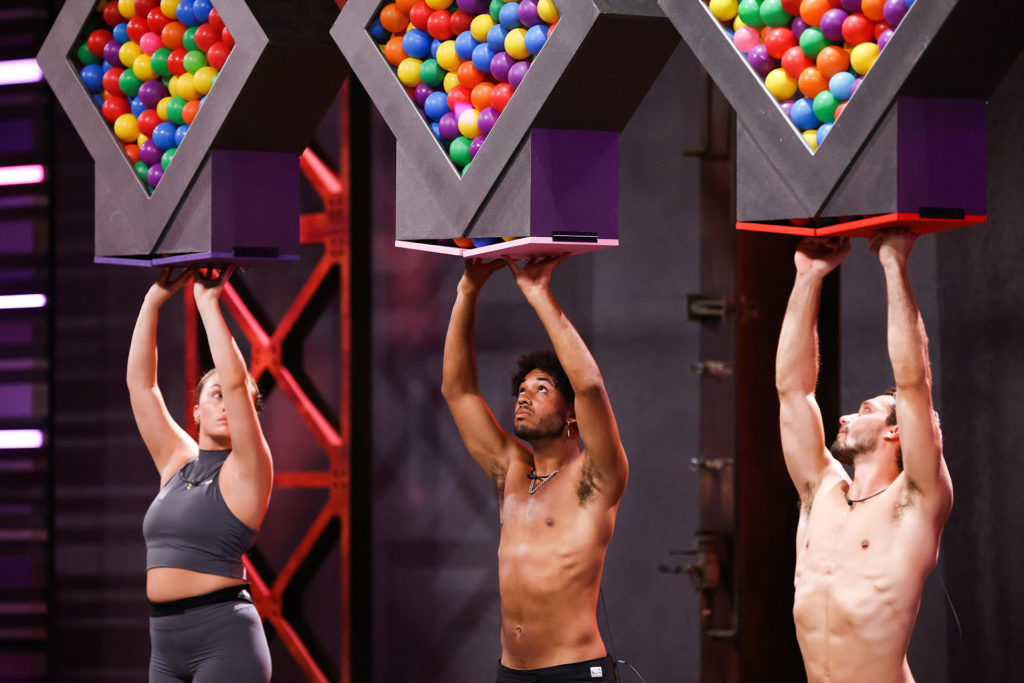 The last person left standing with their all their balls inside wins the challenge, will be safe and have the power to nominate the three housemates up for eviction.
It's a close contest between Estelle and Joel, Estelle wins. In the diary room, she  dramatically puts up the J-Crew – Johnson, Jaycee and Joel.
In the scramble, it's a no-win situation for the three friends. Aleisha rallies hard to keep her man Joel, while the OG's gun for him. Johnson does an incredible speed scramble, while Jaycee is feeling flat and unsure of how to scramble against his best mates. Joel's last move is to finally give Aleisha the kiss she's been waiting for.
After an emotional eviction, challenge beast Joel proves that strength alone is not enough to win the game, and he's sent packing.  Afterwards, the remaining J-Crew are furious, and Aleisha is devastated.
Tune in tomorrow night for more from the house, including this weeks house nominations.